Follow Us
Important dates
Abstract submission opens
1 September 2017
Registration opens
1 September 2017
Symposium submission deadline
1 November 2017
Abstract submission deadline
28 February 2018
Abstract notification to authors
30 April 2018
Early registration deadline
30 June 2018
Accommodation booking deadline
10 August 2018
Congress
16-19 September 2018

Supported by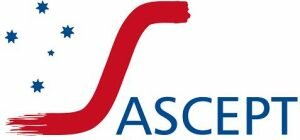 Invitation to attend
The 16th International Congress of Therapeutic Drug Monitoring & Clinical Toxicology (IATDMCT 2018) will be held from Sunday 16th to Wednesday 19th September, 2018 in Brisbane, Australia. IATDMCT 2018 will bring together leading international scientists and healthcare professionals who are actively working in the fields of Therapeutic Drug Monitoring and Clinical Toxicology. The theme of the congress is Top Science Down Under.
The congress will consist of world class plenary speakers, innovative symposia and practical workshops across all the major areas of therapeutics and toxicology with a unique "down under" flavour. The congress will provide the opportunity for researchers and clinicians from around the world to come together and share their research and experiences in basic, clinical and translational pharmacology and clinical toxicology.
Brisbane hosts world class universities, internationally recognised hospitals and research institutes, as well as, being an ideal venue with a temperate climate and an ideal base for exploring some of the great attractions that Australia and New Zealand have to offer. It's just a short flight to the World Heritage listed Great Barrier Reef, a short drive to the Gold Coast beaches, or a short drive to rainforest in national parks.
Plan your presentation and please join us to expand your knowledge and network – and our knowledge and network – and make new friends.
See you in Brisbane in 2018!
A/Prof Ross Norris and Professor Andrew McLachlan
Co-Chairs, IATDMCT 2018 Local Organising Committee
---
Who should attend?
The congress is open to professionals with an interest in either therapeutic drug monitoring and clinical toxicology and related disciplines, and is relevant for:
Drug analysis experts
Clinical pharmacologists
Clinical toxicologists
Physicians
Pharmacists
Laboratory chemists
IT IS IMPORTANT THAT YOU CHECK YOUR VISA REQUIREMENTS WELL IN ADVANCE OF YOUR DEPARTURE DATE. Please see the Travel information page for further information about visas
---
Supporting organisations: