Keynote speakers
Prof Geoff Isbister

Prof Geoff Isbister is a clinician researcher at the University of Newcastle, a NHMRC Senior Research Fellow and Consultant Toxicologist to the National Poison Centre Network. He conducts research in clinical toxicology and toxinology, investigating the pathophysiology of poisoned and envenomed patients, as well as the effectiveness and safety of antidotes such as antivenom. He has been key in establishing a collaborative research program in Australia in clinical toxicology, which undertakes multicentre clinical studies backed by state of the art laboratory research. His research challenges long held views about treatment of poisoned and envenomed patients, making clinicians re-look at what evidence there is for various treatments. Over the last 15 years he has established the Australian Snakebite Project – ASP – which has changed the treatment of snakebite in Australia.
Keynote speaker sponsored by: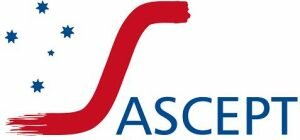 Prof Jennifer Martin

Prof Jennifer Martin AC FAA is the Director of the Griffith Institute for Drug Discovery at Griffith University and a recent ARC Laureate Fellow at the Institute for Molecular Bioscience, University of Queensland. Prof Martin was recognised in the 2018 Australia Day Honours List with the highest civilian honour Companion of the Order of Australia for "eminent service to science, and to scientific research, particularly in the field of biochemistry and protein crystallography applied to drug-resistant bacteria, as a role model, and as an advocate for gender equality in science".